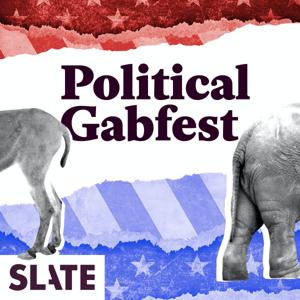 David Plotz and John Dickerson are joined by Ruth Marcus to discuss Ketanji Brown Jackson's confirmation hearing; Ukraine keeps fighting through atrocity; and more allegations of Republican candidates committing domestic abuse.
Here are some notes and references from this week's show:
Dana Milbank for the Washington Post: "Cruz Attacks Jackson For 'Critical Race Theory'—But Sends His Own Daughters to Learn It"
Henry Olsen for the Washington Post: "Republicans Are Right to Oppose Ketanji Brown Jackson"
Here's this week's chatter:
David: BioHacked: Family Secrets: "The Genius Experiment: Part 1"; The Genius Factory, by David Plotz; The Last Days of the Dinosaurs: An Asteroid, Extinction, and the Beginning of Our World, by Riley Black 
John: Camera Man: Buster Keaton, the Dawn of Cinema, and the Invention of the Twentieth Century, by Dana Stevens
Ruth: Christine Emba for The Washington Post: "Consent Is Not Enough. We Need A New Sexual Ethic."; Rethinking Sex: A Provocation, by Christine Emba
Listener chatter from Eric Jason Martin: Nick Paumgarten for the New Yorker: "Retirement the Margaritaville Way."
For this week's Slate Plus bonus segment Ruth, John, and David discuss their strangest behaviors.
Tweet us your questions and chatters @SlateGabfest or email us at [email protected] (Messages may be quoted by name unless the writer stipulates otherwise.)
Podcast production by Jocelyn Frank.
Research and show notes by Bridgette Dunlap.
Learn more about your ad choices. Visit megaphone.fm/adchoices