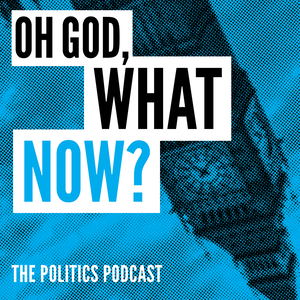 Intra-Christmas Emergency Edition. Having cancelled Christmas, Johnson then ruined what was left of it by crowing about his Deal. But what's in it? How should Remainers feel about it? Where did Britain cave? Have British fish been sold down the river? Why is nobody talking about services? And exactly how much of that tasty, tasty control has Brexit Britain really taken back?
"The dominant narrative is 'Don't scrutinise this deal, it's all water under the bridge now.' When does accountability happen?" – Alex Andreou"This is a piss-poor deal even by its own standards… It's a base camp to us eventually getting closer and closer to Europe." – Ian Dunt"The Withdrawal Agreement was the first one where the EU got exactly what it wanted… and now the Trade Deal is the second." – Alex Andreou"There are concrete reasons to think this is the start of us going back, not the end of us leaving." – Ian Dunt"I hate to say it, but the EU really has taken back control." – Alex Andreou
Presented by Dorian Lynskey with Alex Andreou and Ian Dunt. Produced by Andrew Harrison. Assistant producers: Jacob Archbold and Jelena Sofronijevic. Audio production by Alex Rees. OH GOD, WHAT NOW? is a Podmasters production. See acast.com/privacy for privacy and opt-out information.