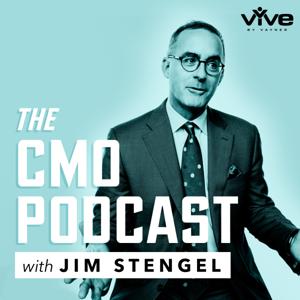 Kwasi Mitchell is the Chief Purpose Officer and a Principal at Deloitte Consulting, the largest professional services network in the world. As Cheif Purpose Officer, Kwasi oversees several important initiatives for Deloitte including DE&I, sustainability, climate change, and more. He also lead DE&I for Deloitte's consulting practice.
In this episode, Kwasi talks to Jim about organic strategies to implement DE&I in organizations. He also shares how to efficiently measure DE&I, and why DE&I should not be viewed as a one size fits all solution. 
The CMO Podcast DEI mini-series is brought to you in partnership with Deloitte Digital and their new offering, Ethos. At Ethos, we work alongside the world's leading business leaders to create purpose-driven innovations that connect your brand's purpose with your audience's priorities. To learn more about Ethos, www.deloittedigital.com/ethos.
See Privacy Policy at https://art19.com/privacy and California Privacy Notice at https://art19.com/privacy#do-not-sell-my-info.