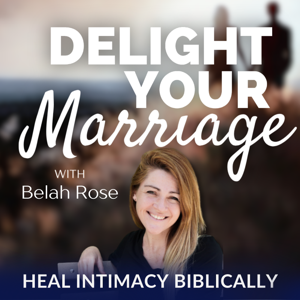 Delight Your Marriage
By Belah Rose | Author, Podcaster, & Marital Intimacy Enthusiast
What's Delight Your Marriage about?
Husbands and wives are different. You want different things in marriage and intimacy on every level (emotional, spiritual, and physical).
Whether you're a wife or a husband, whether you're suffering or pretty good... and you're looking for bible-based insights and scriptural practical guidance on how to transform your marriage, you've found the right podcast!
We have "transformation stories" that will inspire hope that putting into practice these principles, by God's grace, can truly change your intimacy completely.
If you're looking to see how to transform your marriage sign up for a free Clarity Call ($300 value), we can hear your story and work with you to determine if we are confident we can help you: https://www.delightyourmarriage.com/cc