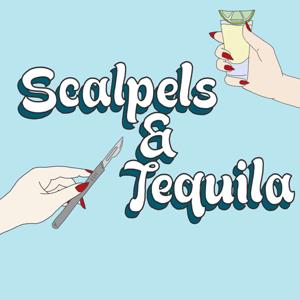 Denny Denny Denny! whoops I mean Deny.  Everyone is in Denial this week from Christina who does not want to believe she is recovering to Ayla who  is trying to push through an emergency dental procedure.  Also the chief and his feelings towards Ellis, Izzy and her  feelings towards Alex, Addison and her feelings towards Derek and Baileys feelings towards everyone else's feelings. 
We also get into some comparisons between Harry Potter and Greys Anatomy which is surprising to everyone.
It is also Aylas birthday today so a HUGE happy birthday to our queen of the puns. 
Contact us at 
[email protected]
or on social media at @scalpelsandtequilapodcast
@missthayes and @ms_ayla_azure
x
Tamzen  and Ayla 
Hosted by Tamzen Hayes and Ayla Azure
Greys Anatomy Credits
Created by Shonda Rhimes
Starring 
Ellen Pompeo - Meredith Grey
Patrick Dempsy - Derek ( McDreamy) Shepard
Sandra Oh - Christina Yang
T. R. Knight - George O'Malley
Justin Chambers - Alex Karev
Katherine Heigl - Izzie Stevens
Chandra Wilson - Miranda Bailey
James Pickens Jr - Richard Webber
Iziah Washington - Preston Burke
Kate Walsh - Addison Shepard