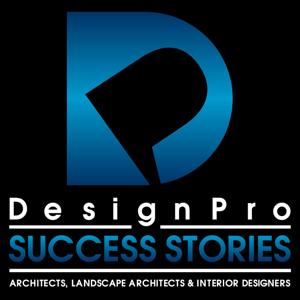 DesignProSuccessStories with Jeff Wortham
By Jeff Wortham features the Success Stories of Architects, Landscape Architects & Interior Designers
What's DesignProSuccessStories with Jeff Wortham about?
Design Pro Success Stories are inspiring interviews with Architects, Landscape Architects and Interior Designers. We explore what it takes to be a successful Design Professional through the stories of the our guests. Where do they get their inspiration, who has influenced them, what choices have had the biggest affect on their career? How do they juggle the creative side and the need to run a profitable business? How do you find that balance everyone talks about between work and personal life?
There are as many definitions of success as there are ways to achieve it. We want the listener to learn through other's success how to further their own by shared knowledge, experience and wisdom. Architecture, Landscape Architecture and Interior Design share the same project types, clients and business challenges so hearing from other Design Professionals in these related fields is an opportunity to gain fresh perspectives on how they handle their professional lives.