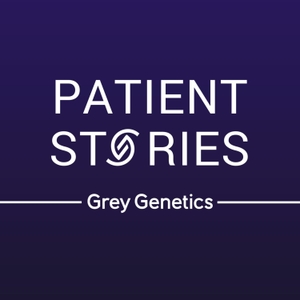 Today, between episodes of Patient Stories, we are sharing an episode with you from another podcast related to Genetics that we think some of our listeners may enjoy: DNA Today: A Genetics Podcast, hosted by genetic counseling student Kira Dineen. DNA Today informs you on what's happening in the genetics world. 
In this episode, Kira interviews Eleanor about Grey Genetics, a telehealth company and the sponsor of Patient Stories. If you want to hear more about what we're up to at Grey Genetics, listen to this episode! If you want to hear Kira interview other guests about current issues in genetics, check out her other episodes here.
You can find DNA Today on Twitter, Instagram, Facebook and iTunes.