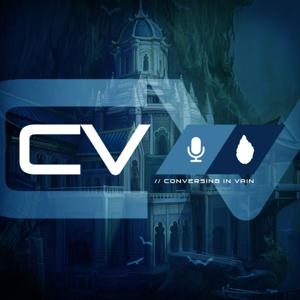 Recorded on 8-21-18
The audio is off the whole game. Sorry about that. I'm loud as fuck and the others are quite. Maybe I should say you're welcome.
1:00 Daylight Savings Time
2:00 Geography
4:30 Iraqi analyzes a man's body for 30 minutes
13:00 Lottery
14:00 Pedicures
20:00 Burning Man
38:00 Islam and potential dangers of traveling to Saudi Arabia and other Islamic countries
We continue this discussion into general travel discussion.
1:30:00 China is holding an entire race of people as slaves
If you'd like to support the costs to keep the show running click the link below. Thanks for listening
Support Conversing In Vain by donating to the tip jar: https://tips.pinecast.com/jar/conversing-in-vain