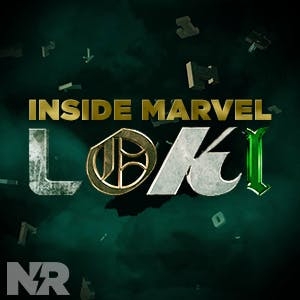 Doctor Strange in the Multiverse of Madness WandaVision scene confirmed! Will the Scarlet Witch fight Doctor Strange in the opening scene of Doctor Strange 2?
Go to Keeps.com/MARVEL to get your first month of treatment for free.
Go to BoxofAwesome.com, code MARVEL for 20% off your first box.
Use promo code INSIDEMARVEL at BlueChew.com, to receive your first month FREE with just $5 shipping.
Go to HelixSleep.com/insidemarvel for up to $200 off and two free pillows.
Wanda Maximoff Elizabeth Olsen confirms a surprise WandaVision-related scene in the upcoming Doctor Strange in the Multiverse of Madness! With reports of a deleted scene featuring a Doctor Strange cameo in WandaVision, does this mean a spectacular wizard duel between the two sorcerers is coming? In this episode of Inside Marvel, Erik Voss and MT break down everything we know about Multiverse of Madness, including rumored villains like Shuma-Gorath and Mephisto, the secret role or America Chavez, the possibility of an Agatha Harkness cameo, and whether this Multiverse event could finally bring mutants into the MCU.
Learn more about your ad choices. Visit megaphone.fm/adchoices