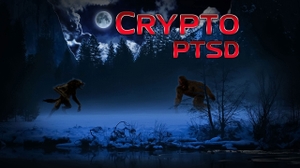 Dogman Encounter/Bigfoot Encounter EP:33 Werewolf in the Cemetery! Nightmare while CAMPING!!
01.14.2018 - By Crypto PTSD
Bigfoot Encounter! Tonights eyewitness has some strange encounters while camping with his family! It's the nightmare while camping story you always hear about. Then he will share some Dogman Encounters from his hometown, including one where a Werewolf stalks a group of kids in a cemetery! You don't want to miss tonights show!
nightmare while camping / camping nightmare / bigfoot encounter while camping / bigfoot encounters / encounters with bigfoot / bigfoot eyewitness / dogman encounter ep: / bigfoot eyewitness report / dogman encounters / encounters with dogman / bigfoot / sasquatch / dogman / Werewolf / werewolf stories / real werewolf stories / werewolf encounters / encounters with a real werewolf / real werewolf /