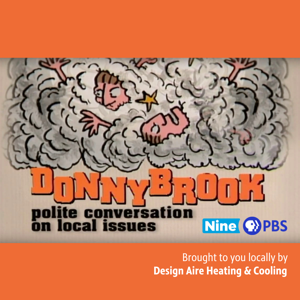 What's Donnybrook about?
The show that gives new meaning to the word "debate." Hear what happens when five quick-witted, highly opinionated St. Louis journalists disagree on tough topics. This is not another dry, tame talk show. On Donnybrook, the issues are hot and so is the discussion. It's a high-energy, no-holds-barred debate on the week's news topics. With tongue-in-cheek, Donnybrook's subtitle is "polite conversation on the issues." With host Charlie Brennan, the conversation is highly opinionated and not always "polite." The panel of regulars tackles tough issues and controversial subjects. The opinions are well-informed and widely divergent.
Donnybrook is brought to you locally by Design Aire Heating & Cooling.