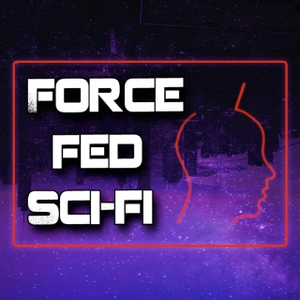 This week, the Force Fed Sci-Fi team watched the Doomsday (2008) film, which is another variation of a post-apocalyptic world, focusing more so on the Great Britain part of the world. Unlike our last film we reviewed and discussed, The Postman, where we didn't get an answer on what caused such a desolate world, at least Doomsday offers the explanation that the "reaper virus" is the cause of such a chaotic society. So join us this week, as we dive into the Doomsday (2008) film, the Doomsday movie cast and characters, and more!
The Writer and Director of Doomsday, Neil Marshall
Other Film and TV Accreditations
Neil Marshall
Neil Marshall wrote and directed the Doomsday (2008) film. Other projects Marshall has worked on include Dog Soldiers and the critically-acclaimed horror film The Descent. Marshall has also worked on television series episodes such as with Game of Thrones (episodes "Blackwater"and "The Watchers on the Wall"), Westworld (episode "The Stray"), and Netflix's Lost in Space.
Inspiration for the Doomsday (2008) Film
Marshall intentionally and admittedly took aspects from some of his favorite films and inserted them into this one. The ones we at Force Fed Sci-Fi recognized were Escape From New York, Excalibur, Gladiator, and Mad Max. We appreciate Marshall paying homage to these films, but at some points it felt like it was too similar and unoriginal. More on that later when we cover our thoughts on the ending of this film.
Doomsday Movie Cast and Character Analysis
Rhona Mitra as Major Eden Sinclair - Mitra did a nice job at playing the lead role. While there isn't much depth to her character in this film, but she does well playing a no-fear and confident female leader of a militaristic group while kicking butt.
Rhona Mitra, Photo courtesy of Joits

Adrian Lester as Sergeant Norton - We think Lester and his character Norton didn't get enough screen time in this film. While there's a bit of a rough meeting between he and Mitra's character at the beginning, they form a strong bond, but it seems to be cut too short. However, within that limited amount of time, Norton is given a few decent action sequences. Probably most notably, Norton is given the most honorable death in this film compared to everyone else who is gruesomely murdered with a display of excessive gore.