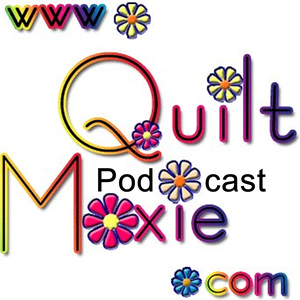 To play podcast click on link : Episode 8 - Double Knitting eXtreme
Topics include:
1. Gallery
2. Double Knitting eXtreme
3. Crazy Lace Cardigan and Knit to Flatter
4. VKN - Virtual Knit Night
5. Quilting
✓ Rapture - Ravissement (2010) Watercolour
✓ Double Knitting - Gadget bag, 1 sock and a hat
✓ Crazy Lace Cardigan and Knit to Flatter
✓ VKN - First Knitting event
✓ Quilting - patent pending ruler
Ariana is back and this time shows you a watercolour painting Rapture - Ravissement 2010 in her Gallery.
Double Knitting is not for the faint of heart. Still lots of fun and Ariana shows you her Gadget bag and her first sock which may end up suffering from SSS - Second Sock Syndrome. The Atyria hat needs help. Double Knitting with cables, increases and decreases results in a warm hat but prompts the question: Did you follow a pattern ? Ariana might take a break to recover from double knitting before going ahead with the next project which will be double knitting with 3 yarns. 
The Crazy Lace Cardigan gets re-swatched with a new batch of vintage wool given to Ariana by fellow quilter Janet. Yep, quilters are knitters too. Can Knit to Flatter be combined with the Crazy Lace Cardigan. Stay tuned.
Ariana adds some quilting news on the progress of her classroom testing of the patent pending quilting ruler. Are knitters also quilters ?
Subscribe  (at  http://eepurl.com/zJ9lH ) to our mailing list to get your next and every episode with Show Notes delivered directly to your email as soon as the episode is available.  It's a simple one-time drop of your email address into the subscription form and check "receive podcast by email".  You can easily unsubscribe at any time.  We respect your email privacy.