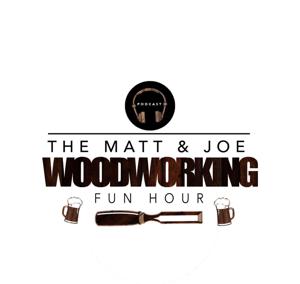 In this episode Matt & Joe go over what goes into cutting dovetails - Matt's method, how Joe wasn't ready with sharp tools to cut his. We also touch on making mistakes and how to recover from them.
What we've been up to…Matt was at Peters Valley last week and is heading to Maine for a class at Lie-Nielsen this weekend to teach kumiko -
Joe took vacation and put in a walkway.