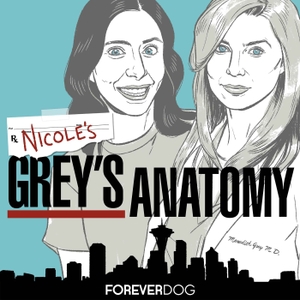 Chrissy Shackelford joins Nicole to discuss the heartbeat (or THUMP!) of Grey's Anatomy, Miranda Bailey. They talk about the Ellen Pompeo/Taraji P. Henson Variety interview, Bailey as the moral center of the show, Bailey's strange OCD storyline, Chandra Wilson's amazing delivery, and so much more! Plus, a few Shonda-logues for the ages!
---
PLEASE SUBSCRIBE/RATE US on Apple Podcasts, Google Play, Stitcher, or wherever you get your podcasts.
NICOLE'S GREY'S ANATOMY is a Forever Dog Podcast.
https://foreverdogproductions.com/fdpn/podcasts/nicoles-greys-anatomy/