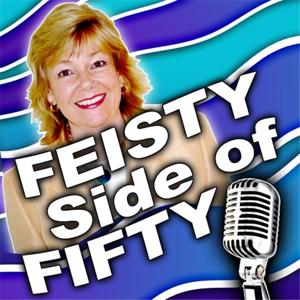 Dr. David Bernstein: Your Ultimate Guide For Remaining Youthful
12.10.2021 - By Feisty Side of Fifty
Are you a boomer who is concerned about maintaining your youth and vitality for years to come? If so… you will want to be sure to take a listen to what Dr. David Bernstein has to say.
Dr. Bernstein graduated from Albany Medical College and practiced internal medicine and geriatrics in Clearwater, Florida for 40 years before retiring in December 2020.  In the final ten years of his practice, Dr. Bernstein published four books that address his passion for longevity; helping people remain happy and healthy, and avoiding the pitfalls of aging. 
He joins us to share his tips, strategies and more for successfully navigating later life while optimizing both your physical and mental health. If you are concerned about making the most of your own golden years, you'll want to make sure you catch this show!