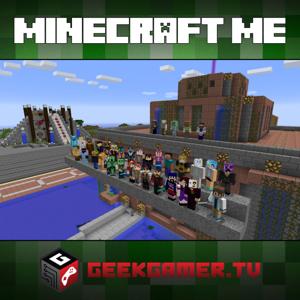 We just celebrated Dr. Seuss's birthday! So what better way to celebrate, then to show off some amazing creations from our community server! This week we unveil the entries in the Dr. Seuss Challenge! We also give you all the details on our new FTB Patreon option and take your questions! All this and more!
Show notes and episode page here: http://ggtv.me/mm162
Please RATE, FOLLOW and SUBSCRIBE!
Support Minecraft Me on Patreon! http://patreon.com/minecraft
YouTube: http://youtube.com/GeekGamerNetwork
Dailymotion: http://dailymotion.com/GeekGamerTV
Twitter: http://twitter.com/GeekGamerTV
Facebook: http://www.facebook.com/geekgamertv
Google+: http://plus.google.com/+GeekGamerTV
Steam: http://steamcommunity.com/groups/geekgamertv
Hosts: Chase Nunes, Joseph Falbey
Minecraft can be found at: http://www.minecraft.net