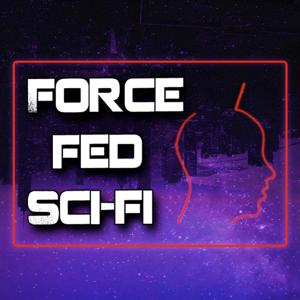 This time, we're taking a look at the cult film Dredd (2012 movie) and along the way we ask, how does this film compare to the original film from 1995, how can a character thrive with little to no emotional development and just how badass is Ma-Ma? Let's dive in….
Dredd (2012) Cast and Crew
Directed by Pete Travis: Travis' primary credit before Dredd was the 2008 assassination drama Vantage Point and has not done too much since this film wrapped up with the exception being a History Channel miniseries Project Blue Book.
Written and Produced by Alex Garland: Garland has become a new voice in the sci-fi genre having previously written films like 28 Days Later, Sunshine and Never Let Me Go as well as directing Ex Machina and Annihilation as well as the recent F/X series Devs. There were reports in post-production that Garland took over the editing process from Travis with Travis supposedly being alright with this arrangement. This may suggest that Garland was more hands on during filming than previously believed, with star Karl Urban even suggesting in 2018 that Dredd should be considered Garland's directorial debut and not Ex Machina.
Starring Karl Urban as Judge Dredd: It's hard to imagine Karl Urban being a lead actor in a solo film, but that's only because he's been in so many great ensemble films like Star Trek, The Lord of the Rings and Red. He's also appeared in films like Doom, The Bourne Supremacy and The Chronicles of Riddick, as well as an appearance in the Marvel Cinematic Universe while appearing as Skurge in Thor: Ragnarok.
Olivia Thirlby as Anderson: Thirlby's breakthrough came in 2007 after appearing in the off-beat comedy Juno, but has since gone on to appear in No Strings Attached and Chappaquiddick; although, she doesn't have many widely known credits to her name.
Lena Heady as Ma-Ma: Heady has been a mainstay in cinema and television for almost 30 years now, but is best known for her appearances in films like 300, The Purge and Fighting with My Family as well as being part of the main cast of Game of Thrones for nearly the entirety of the show - if you've watched it, you'll understand that's quite an achievement.
Wood Harris as Kay: Harris got his start in the beloved Disney/Sports film Remember the Titans, but has also displayed his range in projects like The Wire, Ant-Man, Creed and Blade Runner 2049. In Dredd, we get to see him play off of the character of Anderson for most of the film.
Domhnall Gleeson as Techie: Gleeson's character doesn't have a name in the film, but it's clear that he's been suffering at the hands of Ma-Ma for years prior to the events shown. Gleeson himself has come up other times in our podcast (listen to our episodes on the <a title="Reviewing Star Wars The Force Awakens: Discussing Disney's Acquisition of LucasFilm, Cast List,