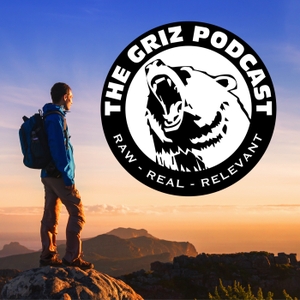 On this episode, Jason catches you up on what's been going down in his crazy life and then launches into a new series of talks called "The Dad Life" … and the first nugget of manly fatherly advice he gives us is about constantly being there for your kids. What he means is … constantly be present and involved in your kid's lives as much as you possibly can be … from baby to toddler to child to preteen to teen to college-age to grown adult with children of their own … YOU, as a dad, need to constantly be involved in their lives! They need that and YOU need that too!!!
At the end of this episode, Jason goes over some important items of GRIZ BIZ that may interest you, including … two excellent TV series on Netflix that you need to watch … five good books you need to check out … and some new music to download/listen to (including a new playlist entitled GRIZ's 80's Pop Mix!!! It's amazeballs and is now available on iTunes.
You can email the GRIZ at [email protected]
Please leave us a rating and review on iTunes.
The GRIZ Podcast is available on iTunes, Stitcher, GooglePlay, SoundCloud, Pandora, and FMPlayer, and at www.thegrizpodcast.com
To financially support The GRIZ Podcast, go to www.narrowtrail.com/give