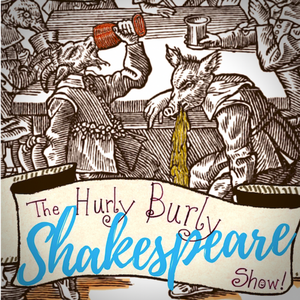 This week we break tradition to try out something new! After a dust-up on Twitter about which character should claim the title of "Biggest Dick" (read: biggest douchebag) in the early modern canon, Jess and Aubrey made a list of 72 contenders. In this episode, we narrow that list down* to 32 early modern a*holes of the highest degree; each week in Season 2 we will narrow the list (with your help!**) until there is only one Dick left standing. Stay tuned!
*To see our official brackets from this week's Dick Draft, visit our website at www.hurlyburlyshakespeareshow.com/podcast-episodes or on Instagram @Hurlyburlyshakes
**Follow us on Twitter at @Hurlyburlyshake to participate in the weekly Dick Poll!