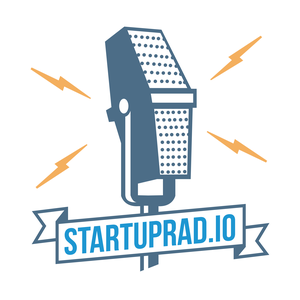 You are listening to the audio track of a YouTube interview. Find all the interviews at YouTube.com/Startupradio
This interview is in association with CONTENTshift, the accelerator program of the Association of the German Book Publishers & Booksellers. You can learn more here https://www.contentshift.de/en/. The winners are announced on a live ceremony at the Frankfurt Book Fair each year https://www.buchmesse.de/en. The accelerator program aims to push the boundaries of publishing. We will bring you this year's winner of CONTENTshift at Thanksgiving (Nov 28th). 
Affiliated Links


Our Affiliate Partner




Co-Working


WeWork




Marketing / SEO / Graphics / Sounds and more


Fiverr




Email service?


G-Suite




Looking for a bank account for your startup? Have a look at our partner
Penta


Penta Bank Account




Audible subscription: You can listen to Venture
Capital books or entertainment on your way to work with an audible
subscription


https://amzn.to/2pGzseh
Learn
more about our Affiliated Marketing here: https://www.startuprad.io/blog/affiliate-marketing-at-startuprad-io/
In this interview, Joe talks to Jacob, Co-Founder, and CLO at Easy Correct, a startup based in Denmark. Their tool allows teachers to give better, more consistent feedback to students. Learn more in the interview.
You can learn more here: https://www.startuprad.io/blog/easy-correct-makes-teaching-better/
Folge direkt herunterladen