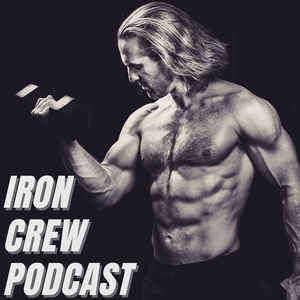 Eating for Performance vs Aesthetics, Working Out vs Training, Eliminating Toxic Environments, & More
11.04.2020 - By Iron Crew Podcast
Danny shares his personal experience getting back on dating apps, and how it applies to toxic environments in our day to day life. He also discusses the difference between working out and training, and how it can drastically change the way you look and feel.
Listener questions…
1. How often should I be foam rolling?
2. Is it better to do full body workouts, or split each body part into different days of the week?
3. What is the difference between eating for aesthetics and eating for performance?