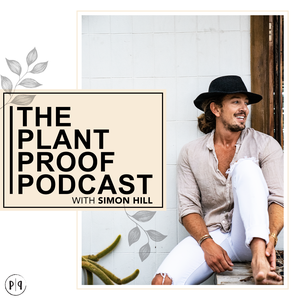 In Episode 77 I sat down with Rip Esselstyn to talk about his journey as a plant strong athlete, health activist and author. Rip is well known for the 'Engine 2 Diet', a book he authored in 2009 on a whole food plant based diet, which was inspired by his fathers work. Dr Caldwell Esselstyn Jr, and his time as a fire fighter. If you are looking for inspiration from someone who has been a long term whole food plant based athlete than look no further than Rip - in fact just this weekend at age 56 he set ANOTHER world record in the 200m backstroke.
In this episode we cover:
• Rip's early years of life
• The inspiration that led him to change his diet in 1987
• His Dad's work
• Being a swimmer and triathlete
• Becoming a fire fighter
• The inspiration behind The Engine 2 Diet
• The Engine 2 brand in whole foods
• His children's diet
• and much more
Hope you enjoy the episode friends - Rip is a super interesting guy. If you have any comments, questions or suggestions for future Q & A's, Rip (@ripesselstyn) and myself (@plant_proof) would love to hear from you. Please tag us on social media or leave a quick review on iTunes. To learn more about the Engine 2 Diet and brand visit the Engine 2 website.
Bali October Retreat:
In case you are looking for a week away - I have decided to host a second plant based retreat this year with Journey Retreats October 4-10 in Bali. For now if you are interested in receiving more information about the retreat please email me (simon@plantproof.com) or send me a DM on Instagram with your email and I will have the right people get in touch. The retreats are an incredible week - a mix of exercise, connecting with like minded people, guest speakers, cooking demonstrations, delicious plant based meals and snacks, massages and plenty of down time to relax by the pool or explore the local area.
Simon Hill
Creator of Plantproof.com - your FREE resource for plant based nutrition information
If you want to receive FREE nutritional information to your inbox subscribe to the Plant Proof Newsletter
Book coming out 2020 with Penguin (all proceeds being donated to charity)