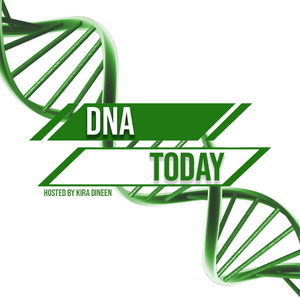 To kick off our mini series in telehealth genetics fellow genetic counselor, Elizabeth Turner joins our host Kira Dineen. Elizabeth is the cofounder and Chief Executive Officer of Advanced Tele-Genetic Counseling (AT-GC). Elizabeth's team, one of the first tele-genetic companies to enter the industry, provides comprehensive genetic counseling services via telemedicine. Elizabeth has practiced in the areas of oncology, pediatrics, reproductive health, and general genetics, and holds a current certification from the American Board of Genetic Counseling.
On This Episode We Discuss:
Motivation to start AT-GC
Initial hurdles to telehealth
COVID-19's impact on telehealth
Telehealth affecting disparities in genetics
Languages AT-GC offer for sessions
Specialties in genetic counseling AT-GC provides
Scenarios where telehealth is preferable to in person
Coordinating samples for genetic testing
Genetic counseling telehealth internships and rotations
Future of telehealth
Learn more about Elizabeth Turner and her company, Advanced Tele-Genetic Counseling (AT-GC) on their website.
Did you know most people are visual learners? That's why visual aids are critical during genetic counseling appointments. As we explore in this show, genetic concepts can be really complex to understand, which is why the Greenwood Genetic Center created genetic counseling aids. And now their 7th edition is available, including an app for iPads. In telehealth appointments it can be incredibly helpful to share your screen with these visual aids from Greenwood, so download this vital tool for your daily practice here!
We receive a lot of emails from listeners interested in genetic careers and we love connecting and providing resources. One of those is Keck Graduate Institute's genetics programs in Southern California. KGI offers a master's degree in genetic counseling and a first-of-its-kind graduate program in genomic data analytics. Both programs are two-year master's program. The genomic data analytics program gives students the opportunity to work side-by-side with applied life scientists and future genetic counselors while gaining hands-on experience with the technologies and information that are revolutionizing the future of medicine. Learn more about KGI's programs by visiting kgi.edu/dnatoday.

Stay tuned for the next new episode of DNA Today dropping next Friday (March 26th)! This will continues our mini series in telehealth genetics. The CEO of PhenoTips, Dr. Orion Buske, will be sharing his expertise on digital tools in genetic counseling.
New episodes are released on the first and third Friday of the month. In the meantime, you can binge over 140 other episodes on Apple Podcasts, Spotify, streaming on the website, or any other podcast player by searching, "DNA Today". Brand new in 2021, episodes are now also recorded with video so you can watch the show on our YouTube channel.
See what else we are up to on Twitter, Instagram, Facebook, YouTube and our website, DNApodcast.com. Questions/inquiries can be sent to [email protected]