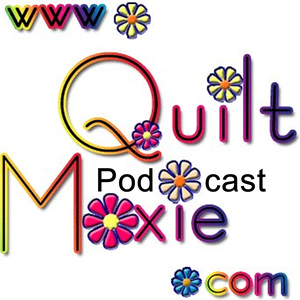 Topics:
1. Entrelac knitting the cape
2. Gwen Bortner
✓ Ariana finishes her entrelac cape with some bling and completes the Craftsy online
Craftsy class Entrelac Made Easy by Gwen Bortner.
✓ Got Entrelac Questions?
✓ Gwen Bortner visits to answer your Entrelac questions.
Subscribe  to our mailing list to get your next and every episode with Show Notes delivered directly to your email as soon as the episode is available.  It's a simple one-time drop of your email address into the subscription form and check "receive podcast by email".  You can easily unsubscribe at any time.  We respect your email privacy.