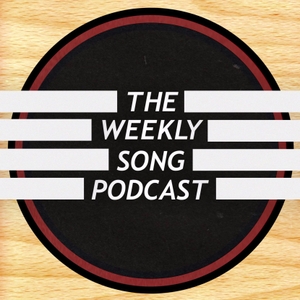 Declan and Roger are back with another episode of their songwriting podcast.
Two new songs have been written in one week, and this is how they were written. Roger discusses his newest song, 'Untitled #6' before Declan tells all about how he wrote 'My Waterproof Doesn'y Have A Hood'.
Roger has a new album of music, 'GRIM', available on all streaming platforms this week! Search 'Roger Heathers Grim' on Spotify or whatever.
Tune in next week for two new songs and the conversation about 'em.
Find Roger: www.rogerheathers.com
Find Declan: https://soundcloud.com/declan-kitchener
Find Simone Rochelle on all streaming platforms!
Declan's Weekly Listening:
1. Foals - Everything Not Saved Will Be Lost Pt. 2
2. Sunflower Bean - King Of The Dudes
3. Roger Heathers - GRIM
Roger's Weekly Listening:
1. Dennis Wilson - Pacific Ocean Blue
2. The Beach Boys - Surfer Girl
3. Smashing Pumpkins - The Aeroplane Flies High (Boxset)