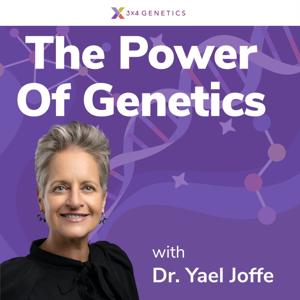 What Genes Can Say About Your Patients with Dr. Robert (Bob) Rountree
09.21.2021 - By The Power of Genetics
When Robert (Bob) Rountree finished his residency, he spent a week with Jeff Bland, Leo Galland, and Sidney Baker studying their ideas. 
Functional medicine grew on him as a different take on the science; one looking at the whole systems biology and context beyond isolated symptoms and events.
In today's episode, Bob shares what he's learned along the way and we reflect on the role genetic testing should have in our daily practice.
Topics discussed in this episode:
- Bob's background and beginnings in functional medicine.
- How the science of functional medicine is a different take on the science. 
- What he learned from his path through Medical School.
- Advice to practitioners who are beginning their journey.
- How to make a living as a functional medicine practitioner.
- An overview of the state of molecular biology and epigenetics.
- The role AI and machine learning will have on genetic testing.
-How genetic testing can be a clinical tool instead of a simple data collection exercise.
- What we can do to help change gene expression.