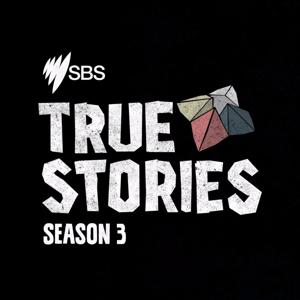 There is a way you can take a gay murder and make it not a gay murder. You get a good lawyer. This is what happened in 2011 to the brutal killing of Andrew Negre - a case that continues to bounce around the legal system.
Listed as iTunes Best Podcasts of 2015, True Stories returns with Season Three: a special five-part investigation into the untold true stories of Adelaide's gay-hate murders, told by award-winning Australian journalist, Mark Whittaker. The series is adapted from Mark's true crime long-read which will be published online at the end of the series.
True Stories Season Three is inspired by the SBS network event Deep Water - a drama, documentary and online investigation unearthing gripping true crime stories and a buried chapter of Australia's recent history.
sbs.com.au/truestories
Journalist: Mark Whittaker
Producers: Gina McKeon & Martin Peralta
Mix, Music and Sound Design: Martin Peralta
Additional music: Gonzalo Peralta
Illustrator: Jeremy Lord
Commissioned by: Ben Naparstek & Kylie Boltin
Actor: Laurence Coy & Chris Leben
#SBSTrueStories
True Stories is commissioned and produced by Australia's multicultural broadcaster, SBS.