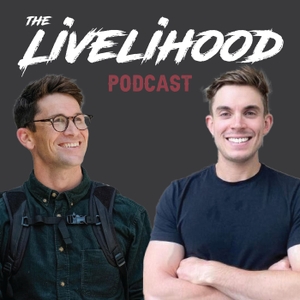 EP#39 - Luke's $1,000 Day Etsy Store. How He Turned His Podcast Challenge Into an Automated Profit Machine.
08.18.2020 - By The Livelihood Podcast
In this episode Luke talks about his Etsy store that he created from the first Fast Bucks Challenge in episode 14 from nothing to doing his first $1,000 day.
The store generated $4,700 in sales in the last 30 days, and Luke discusses the profit margins on the product later on in the show.
He also discusses how he used Etsy ads to drive traffic, but how Etsy rewarded the spending by driving more free traffic; and how that has really propelled his sales in the last 30 days.
The store is a customised portrait store, which requires a lot of customer service, 30 mins to 1 hour of design per order as well as logistics and ordering. Luke talks about how he automated this, so he has a small team in the Philippines who manage those tasks; and uses print on demand services in USA and UK to fulfill the canvases and posters.
Later on in the episode Luke and Alex talk about Alex's successful Etsy store, as well as some useful marketing tips for Amazon and Etsy.