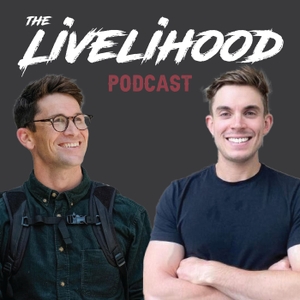 EP#67 - Mastering Stress & Entrepreneurship - Social Media Marketing Strategy - Is it Possible to Move Around Whilst Running a Business??
03.04.2021 - By Lockdown Livelihood
In this episode we discuss how we've both had some of the most stressful weeks of our lives, trying to orchestrate house moves and business moves whilst keeping everything running.
Luke has just moved to Vietnam and is recording the podcast from hotel quarantine; Alex has moved to Cornwall with his mobile factory (explained in the episode). Both the guys have managed to embody some digital nomad lifestyle during covid-19.
Luke decides to keep his little dog woody.  
We debate the best way of marketing services through social media. 
How do you involve yourself in the social media side of your business, whilst making it seem natural with your own life and the life of the business. We're brought to you by onthejobmarketing.com
If you're a tradesperson, you need a website and marketing to get more customers. Speak to the people that know your trade and can help with all your marketing needs.