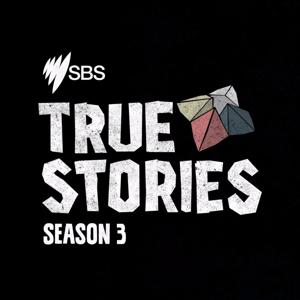 Osamah is 19, and his main aim during Ashura, a ten-day Islamic ritual, is to score the chat-room nickname of Houda, the girl whose long eyelashes feed his new obsession.
Listed as iTunes Best Podcasts of 2015, True Stories returns with Season Two, 'Untold Australia'. In Season Two, discover True Stories that reflect the diversity and uniqueness of Australia today, told by Australia's best emerging and award-wining writers.
True Stories Season Two is inspired by the SBS documentary series Untold Australia, which reveals stories from within Australia's hidden cultures. Airs Wednesdays from 13 April, 8:30pm on SBS.
sbs.com.au/truestories
'Mosque, Mourning and Girls' written and read by Osamah Sami
Music & Sound Design: James Cecil
Executive Producer: Kylie Boltin
Producer: Megan Gibbon
Illustrator: Bren Luke
True Stories is commissioned and produced by Australia's multicultural broadcaster, SBS.