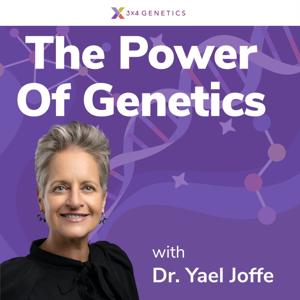 Putting Nutrition in it's Rightful Place in Medicine with Susan Allen
06.15.2022 - By The Power of Genetics
Susan Allen is a well respected Functional Nutrition expert and authority in Integrative Nutrition.
Her decades of experience, and her passion for educating has led her to become one of the most trusted speakers, published authors, and consultants in the nutraceutical industry.
Recognizing the widening gap between traditional healthcare and the emerging trends in Integrative and Functional Medicine, and seeing how many healthcare providers and dietitians are missing a key opportunity, Susan decided to launch her own international mentoring initiative to provide training for this specialty.
Through her company, Next Level Functional Nutrition, she provides a unique approach to personalized health and wellness by incorporating an overall focus on the mind-body-spirit connection.
In this episode, Susan shares her mission to up-level her profession, empower clinicians to make the biggest impact,  and for nutrition to have its rightful place in medicine. 
Topics discussed in this episode:
- How Susan's work in health and fitness led her to pursue a career in nutrition and dietetics
- Parallels between Susan and Yael's journeys
- The challenges faced by dietitians, nutritionists, and health practitioners
- Susan's mission to empower clinicians to use nutrition at the highest level and allow them to make the biggest impact
- The need to change the learning landscape and to promote functional nutrition
- Her advice for practitioners who want to make a difference in nutrition
- What the future of nutrition looks like in the next decade
- The importance of genetics in the field of nutrition