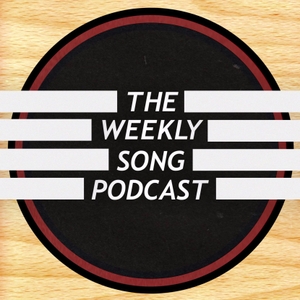 Declan and Roger are back with another episode of their songwriting podcast.
This week with special guest, Josh James!
Three new songs have been written in one week, and this is how they were written.
Tune in next week for a wrap up episode and a challenge to write a song in 30 minutes.
Find Roger: www.rogerheathers.com
Find Declan: https://soundcloud.com/declan-kitchener
Find Josh: https://www.instagram.com/musicbyjoshjames/
Find Ben Alder on all streaming platforms!
Declan's Weekly Listening:
1. Badfinger - No Dice
2. Boston - Boston
3. Bloc Party - Four
Roger's Weekly Listening:
1. Ween - 12 Golden Country Greats
2. Ween - White Pepper Demos
3. Ween - The Ceaser Demos
Josh's Weekly Listening:
1. Willie Nelson - The Essential Willie Nelson
2. Frank Turner - Positive Songs For Negative People
3. Post Malone - Holywood's Bleeding