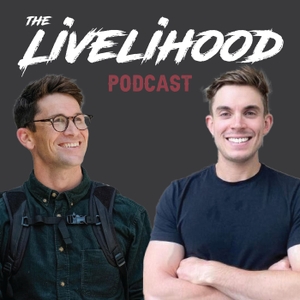 EP#65 - Three Business Ideas to Start in 2021 | The 1 Month 300km Running Challenge | We PROVE UFOs are real (this is clickbait :0) |
02.10.2021 - By The Livelihood Podcast
In this episode we talk about the 3 business ideas that we think are great to start in 2021 and most importantly why we think they are important in such a strange year.
B2B service based businesses - As businesses have had to pivot throughout 2020 and going forward into 2021, it has created opportunities for entrepreneurs to service those companies having to make significant changes.
Personalized products - We both sell personalized products and believe that the individuality it creates for the customer is going to get more popular
Selling courses - In the discussion we have about online courses we dig deep into the morality of selling courses, and try to decide whether it is a good thing to sell
We also talk about the 300km running challenge we are going to attempt in March and discuss our thoughts on UFO sightings.