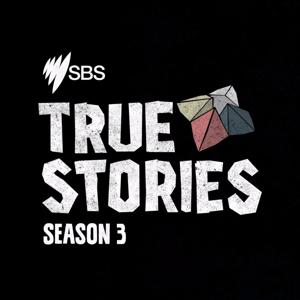 What's really in a name? And what happens when you change your name? Hear writer and comedian Cyrus Bezyan grapple with just that question in his signature laconic style.
iTunes Best Podcasts of 2015


Season One, 'High School' celebrates the good, the bad and the ugly of those complicated years, told by Australia's best emerging and early-career writers.

sbs.com.au/truestories
What's In A Name is written and read by Cyrus Bezyan.
Music & Sound Design: James Cecil
Executive Producer: Kylie Boltin
Producer: Megan Gibbon
Illustrator: Stella Leuna
True Stories is commissioned and produced by Australia's multicultural broadcaster, SBS.