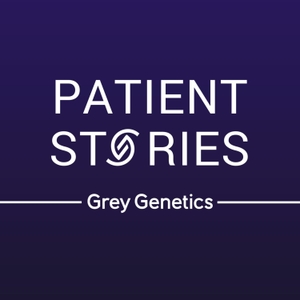 Silvia's son Nicky was born with a devastating condition called Epidermolysis Bullosa (EB). On her websites and in her books, she describes his skin as fragile as a butterfly's wing which can blister at the slightest touch, causing pain and scarring and leading to disfigurement and disability. Today Nicky is 24 years old. Silvia shares how her perspective on Nicky's diagnosis was shaped by her previous experience of delivering a stillborn son at full term. She tells her story of caring for and advocating for a child with a rare disease, building a supportive community online in the early days of the internet, and recent efforts that give her more hope for the needed cure for EB.
Links and Resources
EB Info World
Silvia's blog
Butterfly Talk: Silvia's YouTube channel where she talks with other moms about coping and celebrating their kids with EB
Books by Silvia Corradin:
Butterfly Child: A Mother's Journey: Silvia's book about Nicky, his life with EB, and her journey as his mother
Living With Epidermolysis Bullosa: A compilation of stories written by families touched by EB
Losing Alex: The Night I Held An Angel: Silvia's story of her experience with her first son Alex, who was stillborn at full term.
Special Mommy Chronicles: A compilation of columns written by Silvia, offering insights, stories and struggles that go along with raising special kids.
Have thoughts or a related story you'd like to share?
Leave us a short voice message here! We may use your message on a future show.
Do you want to support Patient Stories? You can now make a donation online!
Want to support Patient Stories in a non-monetary way? Leave us a review on iTunes, or share your favorite episodes on Social Media.
Patient Stories on Twitter: @GreyGeneticsPod
Patient Stories on Instagram: @patientstoriespodcast
Are you looking for genetic counseling? Patient Stories is sponsored by Grey Genetics, an independent telehealth genetic counseling and consulting company. Book an appointment with a genetic counselor specialized in your area of concern. All genetic counseling appointments take place over secure, HIPAA-compliant video-conferencing or by phone.
Not quite ready for genetic counseling but still looking for guidance? Check out our new family history review services here.