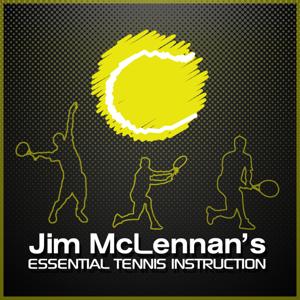 Consider the elements in a strong and fluid overhand throw - and how the actions of the hand and elbow can be used or even copied in the modern forehand as well as certainly the serve.
Once when racquets were heavy and wooden, we could see (and still see now and then) a type of pendulum swing - back and forth with little whip or acceleration. Interestingly McEnroe still uses such a forehand to truly devastating effect.
The post ETI 033 | Throwing vs. the Pendulum appeared first on Jim McLennan's Essential Tennis Instruction.