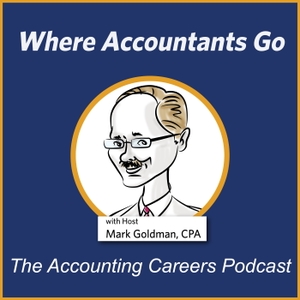 Geni Whitehouse, CPA, small business consultant, author, keynote speaker, and really a comedian (!), joined us for this episode of Life In Accounting, the Where Accountants Go podcast.
You are really going to find happiness in this episode.  We start by talking about Geni's early career as a tax accountant, and even during that part of the interview you can hear the joy in her voice.  We quickly moved into how her career transitioned into the software training and sales business, and then eventually into keynote speaking, training, and small business consulting.
After you listen to this podcast, make sure you check out Geni's website as well for her TEDx talk video, and a link to her book – "How To Make a Boring Subject Interesting:  52 Ways Even A Nerd Can Be Heard".  I think you will find loads of value in her own resources, as well as the podcast interview of course.
Other episodes you may enjoy:  Byron Patrick and Amanda Aguillard.
To leave us feedback on our show, or even just ask a question, please click here.
To listen in on this episode with Geni Whitehouse, please use the player below.