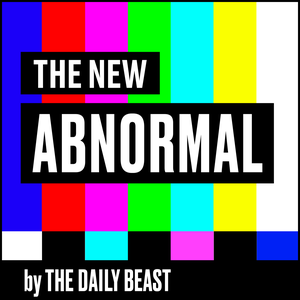 Everyone's Against Forever Wars Until They Actually End w/ Toure
08.27.2021 - By The New Abnormal
"What is your Afghanistan hot take? Go.""My number one hot take is that I don't like occupation. I don't feel like we should be permanently defending 'democracy' in any given country. If they are not ready for democracy or to be run in the way that we want them to, we cannot use military power to force them to have a democracy," said Touré, one of this week's guests on The New Abnormal, former MSNBC host, current host of an eponymous podcast, Toure Show and author of I Would Die 4 U: Why Prince Became an Icon. Hosts Molly Jong-Fast and Jesse Cannon are also joined by Jonathan Allen, a senior political reporter for NBC, and Noga Tarnopolsky, a Daily Beast contributor based in Jerusalem. In their regular "F**k That Guy" segment, the hosts raise their middle fingers to one Kristi Noem and South Dakota Attorney General Jason Ravnsborg.
If you haven't heard, every single week The New Abnormal does a special bonus episode for Beast Inside, the Daily Beast's membership program. where Sometimes we interview Senators like Cory Booker or the folks who explain our world in media like Jim Acosta or Soledad O'Brien. Sometimes we just have fun and talk to our favorite comedians and actors like Busy Phillips or Billy Eichner and sometimes its just discussing the fuckery. You can get all of our episodes in your favorite podcast app of choice by becoming a Beast Inside member where you'll support The Beast's fearless journalism. Plus! You'll also get full access to podcasts and articles. To become a member head to newabnormal.thedailybeast.com
 See acast.com/privacy for privacy and opt-out information.