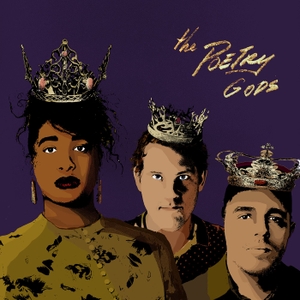 Welcome to Season 2, Episode 9 of The Poetry Gods!
"If we commit to telling particular stories, we need to tell the circumference of them, and not just just the wound." - Adam Falkner
On this episode of The Poetry Gods, we talk to Adam Falkner about The Dialogue Arts Project, Urban Word NYC, writing, teaching, the music video for The One & much more . As always you can reach us at [email protected]
ADAM FALKNER BIO:
Adam Falkner is an artist, educator and consultant. His work has appeared in a range of literary and academic journals, and has also been featured on HBO, NBC, NPR, BET, Upworthy, in the New York Times, and elsewhere. He is the Founder and Executive Director of the pioneering diversity consulting initiative, the Dialogue Arts Project, and Chief Operating Officer of Urban Word NYC, a nationally acclaimed youth literary arts organization. A former high school English teacher in New York City's public schools, Adam has toured the United States as a guest artist, speaker and consultant, and was the featured performer at President Obama's Grassroots Ball at the 2009 Presidential Inauguration. He teaches at Columbia University's Teachers College, where he is an Arthur Zankel Fellow and PhD candidate in the English and Education program.
Follow Adam Falkner on Instagram :
@adam_falkner
Visit Adam's website:
http://www.adamfalknerarts.com/
Follow The Poetry Gods on all social media:
@_joseolivarez, @azizabarnes/ @azizabarneswriter (IG), @iamjonsands, @thepoetrygods
& CHECK OUR WEBSITE:
thepoetrygods.com/
(much thanks to José Ortiz for designing the website! shouts to Jess X Snow for making our logo)