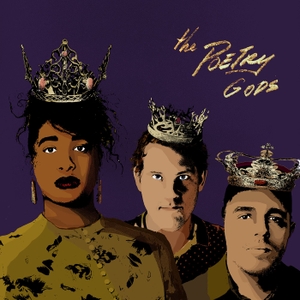 On this episode of The Poetry Gods, we talk to Eboni Hogan about courtship: the do's and don'ts, fragile masculinity, poetry, New York City, making the transition from poetry to screenwriting, and so much more.
As always you can reach us at [email protected] We love to hear from you, so please drop us a line! Leave us a review on iTunes! Bring us to your college/ local hummus emporium!
EBONI HOGAN BIO:
Eboni Hogan is a Brooklyn-based multi-disciplinary artist who has performed in over 65 U.S. cities, as well as internationally in Ghana, Germany, and Austria. She is the 2012 Women of the World Poetry Slam Champion and a Pushcart Prize nominee. After receiving her training as an actor and playwright from Tisch School of the Arts at New York University, her plays "Foreign Bodies" and "30,000 Teeth" would go on to be featured at The National Black Theater of Harlem, The Living Theater, The Nuyorican Poets Cafe and in The Culture Project's Women Center Stage Festival. The pilot episode of her series "The Pudding Club" is available on YouTube and a new series "Manic-Impressive" as well as a full length horror screenplay, are in development. Eboni currently freelances as a curriculum writer and side-hustles as a textile artist, crafting embroidered works of art. She hasn't received any fellowships, grants, or big-ups from HuffPost, but her kid thinks she's pretty dope.
Follow Eboni Hogan on Instagram & Facebook:
@ebonihogan
& @the_wreckshop (for visual art)
Visit Eboni's website:
thewreckshoprising.com
Follow The Poetry Gods on all social media:
@_joseolivarez, @azizabarnes/ @azizabarneswriter (IG), @iamjonsands, @thepoetrygods
& CHECK OUR WEBSITE:
thepoetrygods.com/
(much thanks to José Ortiz for designing the website! shouts to Jess X Snow for making our logo)