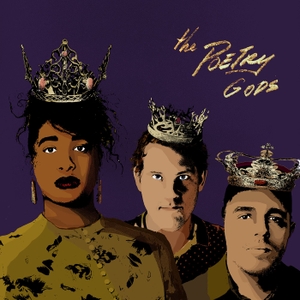 Season 2, Episode 8 Featuring John Manuel Arias
07.11.2017 - By The Poetry Gods
Welcome to Season 2, Episode 8 of The Poetry Gods! We realized many of the poetry podcasts we listened to were wildly dull. Hyper self-serious, self-agrandizing, and totally exclusive to high academic circles. That's not the way the three of us know or love poetry. It's also not the way any of our homies and idols dig into this craft. Poets are fucking hilarious. Joyful and absurd, with stories for days. We hear them at the bar, during their banter at the reading. We wanted to hear it in a podcast. So we made one.
On this episode of The Poetry Gods, we talk to John Manuel Arias about Costa Rica, writing a book, and much, much more. As always you can reach us at [email protected]
JOHN MANUEL ARIAS BIO:
John Manuel Arias is a gay, first generation Costa Rican/Uruguayan poet and crepe-maker raised in a DC ghetto when it was the murder capital. His poems have appeared in the James Franco Review, Rogue Agent Journal, Red Paint Hill, the After Happy Hour Review and others. His debut collection of poetry, "¡I'D RATHER SINK–!" is forthcoming from Red Paint Hill Publishing. He currently lives in San José, Costa Rica with his grandmother and four ghosts.
Follow John Manuel Arias on Instagram :
@latinfishdrama
Follow The Poetry Gods on all social media:
@_joseolivarez, @azizabarnes/ @azizabarneswriter (IG), @iamjonsands, @thepoetrygods
& CHECK OUR WEBSITE:
thepoetrygods.com/
(much thanks to José Ortiz for designing the website! shouts to Jess X Snow for making our logo)