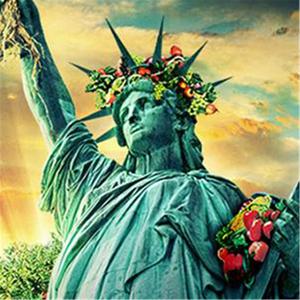 Featuring Tracye McQuirter: Conversations with Lee Fulkerson
05.03.2016 - By PlantPure Radio
Tracye McQuirter and Lee Fulkerson discuss her 30-year career as a public health nutritionist, best-selling author, lecturer, and vegan trailblazer.  She reveals why she agreed to become an advisory board member for the PlantPure Nation Foundation.   She tells the story of how and why she became a vegan, how her family and friends reacted to that choice and how it affected her mentally, physically and spiritually.  Tracye further talks about how she co-founded the first vegan website by and for African Americans nearly 20 years ago and why she sees plant based nutrition as an important social justice issue.
Tracye McQuirter, MPH, is a 30-year vegan, public health nutritionist, best-selling author, lecturer, and vegan trailblazer. She was named a national food hero changing the way America eats for the better by Vegetarian Times and her national best-seller, By Any Greens Necessary, was the number one recommended vegan book on The Huffington Post.
Tracye has a master's degree in public health nutrition from New York University and a bachelor's degree from Amherst College. She served as program director of the nation's first federally funded vegan nutrition program and served as a policy advisor for the Physicians Committee for Responsible Medicine, helping to create the strategy for a groundbreaking lawsuit proving food industry bias in the formation of the U.S. Dietary Guidelines.
As a national authority on preventing chronic diseases in African American women using plant-based nutrition, she served as nutrition advisor for the Black Women's Health Imperative, the largest health advocacy organization for the nation's 19.5 million black women.