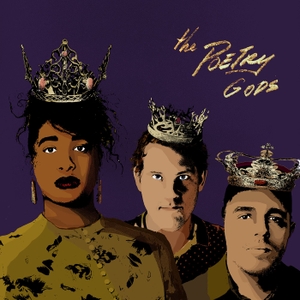 Season 2, Episode 12 Featuring Willie Perdomo
09.05.2017 - By The Poetry Gods
On this episode of The Poetry Gods, we talk to Willie Perdomo about how he got started writing poetry, The Crazy Bunch, friendships in poetry, and so much more.
As always you can reach us at [email protected] We love to hear from you, so please drop us a line! Leave us a review on iTunes! Bring us to your college/ local hummus emporium!
WILLIE PERDOMO BIO:
WILLIE PERDOMO is the author of The Essential Hits of Shorty Bon Bon (Penguin Poets), a finalist for the National Book Critics Circle Award and Milton Kessler Poetry Award; winner of the International Latino Book Award, and a Hurston/Wright Legacy Award nominee. He is also the author of Smoking Lovely (Rattapallax), winner of the PEN/Beyond Margins Awards and Where a Nickel Costs a Dime (Norton), a finalist for the Poetry Society of America Norma Farber First Book Award. Perdomo is a Pushcart nominee, two-time New York Foundation for the Arts Poetry Fellow and a former Woolrich Fellow in Creative Writing at Columbia University. His work has appeared in The New York Times Magazine, The Norton Anthology of Latino Literature, Bomb Magazine, and African Voices. He is currently a member of the VONA/Voices faculty and an English Instructor at Phillips Exeter Academy.
Follow Willie Perdomo on Instagram & Twitter:
@willieperdomo
Visit Willie's website:
http://willieperdomo.com/
Follow The Poetry Gods on all social media:
@_joseolivarez, @azizabarnes/ @azizabarneswriter (IG), @iamjonsands, @thepoetrygods
& CHECK OUR WEBSITE:
thepoetrygods.com/
(much thanks to José Ortiz for designing the website! shouts to Jess X Snow for making our logo)