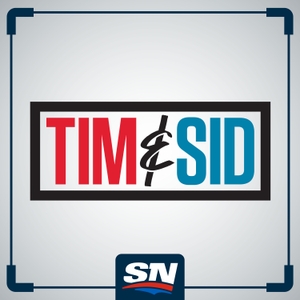 Feb 11: The Rated R Superstar joins Tim and Sid!
02.12.2021 - By Tim and Sid

Tim and Sid recap a huge match up in the North Division between the Leafs and Habs. Matt Devlin, Raptors play-by-play voice, (23:30) gets us set for an important meeting between Toronto and the Boston Celtics. David Amber (48:34) tells us what stood out the most from the Maple Leafs' performance last night and helps us reflect on Brian Burke's time with Sportsnet. WWE superstar Edge (1:10:57) stops to recount his win at Royal Rumble, what might be coming up at WrestleMania, and show off his Maple Leafs memorabilia.The views and opinions expressed in this podcast are those of the hosts and guests and do not necessarily reflect the position of Rogers Sports & Media or any affiliates.