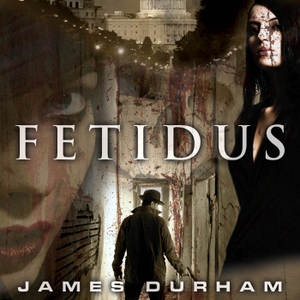 What do you get when you combine an old
DC cemetery, a post-apocalyptic mystery and Art Blanchard hot on the
trail? You get Episode 15! Join in with the gravestones and watch a little conversation unfold between Art and a gorgeous, twisted dame. Once
again, please feel free to share FETIDUS far and wide if you enjoy it!
After all, it's about making the world a better place, isn't it? Well,
you'll see. Click below to listen to FETIDUS: The Damned Heir - EP15:Episode 15 (Chapters 38-39): 00:00 - Intro music and creditsThis
episode is read by the author and features the following voice talent:
Prebble Q Ramswell, Valerie Durham, Sara Barrack, Patrick Nugent and
Liliana Ayende. See CAST page for more details.01:57 - Chapter 38"Rock Creek Cemetery. The final resting place of DC icons..."
Who was Leigh Donner?28:32 - A word from our sponsor, Tannhäuser Gate 3: The End of the Beginning
30:45 - Chapter 39"There were no words, only images, and after the images, astonishment."
Of a tragic tale and a mansion with listening ears...39:26 - Outro Thanks for listening! If you enjoy this episode, please share it!