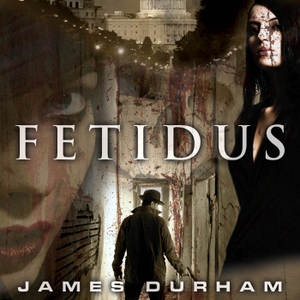 The twisted case drives deep into the past in Episode 12!
Art Blanchard visits the site that may hold dark secrets to the case,
and new clues emerge like a bad zombie infection, as we barrel down the
mountain towards the fateful finale in the coming episodes. Download
now, and enjoy. As always, please share FETIDUS far and wide if
you enjoy it! After all, it's about making the world a better place,
isn't it? Well, you'll see. Click below to listen to FETIDUS: The Damned Heir - EP12:Episode 12 (Chapters 30-32):00:00 - Intro music and creditsThis
episode is read by the author and features the following voice talent:
Prebble Q Ramswell, Sara Barrack, Jose de la Mar and Bob Holmcrans. See CAST page for more details.01:57 - Chapter 30
"I chased the sunset..."
Tracing the trails and trials of pioneers...12:27 - A word from our sponsor, Southrip Goodman - Night Watchman Mk II Initiative.

14:12 - Chapter 31
"Facing the Brunt of Fate, Indomitable - Unafraid"
Meet Dr. Claire De Sille.38:06 - Chapter 32
"My leg itched... and itched..."
No time for pleasantries...42:54 - Outro Thanks for listening! If you enjoy this episode, please share it!