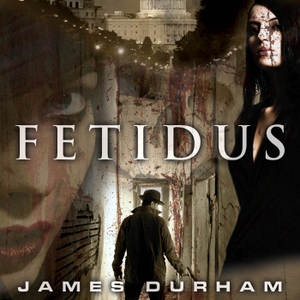 Episode 9 has arrived, stealthily, in the middle of the night.
What secrets lie within? What of the case? And what befalls Art
Blanchard? You are only one click away from finding out. I'm thrilled to
bring you Episode 9 of FETIDUS: The Damned Heir! And for those that supported Art Blanchard from early on, this one is dedicated to you. I hope you enjoy it. As
always, please feel free to share FETIDUS far and wide! After all, it's
about making the world a better place, isn't it? Well, you'll see. Click below to listen to FETIDUS: The Damned Heir - EP09:Episode 9 (Chapters 23-24):00:00 - Intro music and creditsThis
episode is read by the author and features the following voice talent:
Prebble Q Ramswell, Valerie Durham, Patrick Nugent and Jose de la Mar.
See CAST page for more details.01:57 - Chapter 23
"The white light combed through the strands of her hair..."
Of love, friendship and fire...35:48 - A word from our sponsor, BFU Industries.

37:48 - Chapter 24
"My ears popped..."
Meet Dr. Cornelius Sutton, one of the "perks" of working for the Foundation...52:11 - Outro Thanks for listening! If you enjoy this episode, please share it!