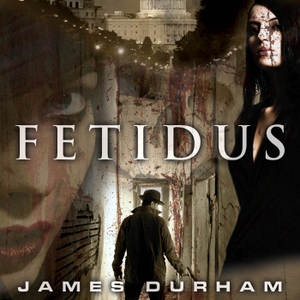 Welcome back for Episode 7 of FETIDUS: The Damned Heir! This one is loaded to the noir-esque brim with great performances from
the cast and enough ambiance to make sure you get to know Leigh Donner
better than ever. There's plenty of post-apocalyptic goodness inside of
it... including a little experiment where you can hear yours truly sing a
song. Yes, that's me singing on the radio later on in the episode.
Download now and dive into Episode 7 of FETIDUS: The Damned Heir! As
always, please feel free to share FETIDUS far and wide! After all, it's
about making the world a better place, isn't it? Well, you'll see. Click below to listen to FETIDUS: The Damned Heir - EP07:Episode 7 (Chapters 19-20):00:00 - Intro music and creditsThis
episode is read by the author and features the following voice talent:
Prebble Q Ramswell, Sara Barrack, Matt Selznick, Valerie Durham, Jose de
la Mar and Bob Holmcrans. See CAST page for more details.01:57 - Chapter 19
"A drink and a dame..."
Time to get to know Leigh Donner.29:18 - A word from our sponsor, The Assembly of the Redeemer of the Living and the Undead.

31:42 - Chapter 20
"There wasn't enough time... I'm sorry!"
Where does one layer end and another begin?41:27 - Outro Thanks for listening! If you enjoy this episode, please share it!