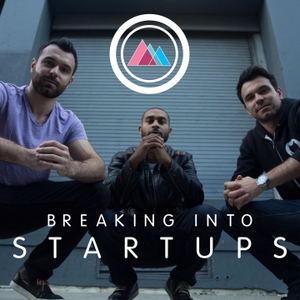 #116 - FFTSquad – A Career Karma Squad of Highly Motivated People Breaking Into Tech Together
07.15.2019 - By Breaking Into Startups
Today, we have a special group of people joining us who go by the #FFTSquad.
#FFTSquad is a group of people on Career Karma who are working together to help each other grow, learn how to code and switch careers into tech.
They were with us early from the very beginning. In fact, a lot of the members of the FFT Squad were part of Career Karma before the app even came out.
Here are their names:
Meet the FFT Squad:
Melanie Harris (Ms. CEO, Lady Savage)
Jennifer Weaver (J-Smooth)
Elisabeth Earley (Lady Boom)
Benjamin Earley (Benny Boom)
Tyrone Smith (Fly Ty)
Elise Spain (Famous Amos)
Levar Morris (The Wizard)
Jennifer Carney (J-Chill)
Gregory Jordan (Papa Smurf)
Kesha Lake (Rose Code)
For those of you who may not know, Career Karma was started by Artur, Ruben & Timur as a result of us breaking into tech and launching the Breaking Into Startups Podcast together.
Today, Career Karma is a community that matches people to the best coding bootcamps and gives them support for the rest of their careers.
The FFT Squad is a living testament that developing your technical skills can totally change your life. No matter who you are, what color you are, what race you are, or what religion you are – you DEFINITELY can do this!